Where to find the best Kirksville bands
If you would like to be added to Kirksville Rocks, or would like your band's dates to be added to the events calendar, Email RuralFelicity@gmail.com with event information, band information, and picture.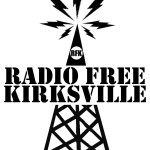 Radio Free Kirksville –  Radio Free Kirksville play rock 'n' roll you can dance to. Available for bookings.
Bob Odzinski – guitar/vocals
Leah Odzinski – drums/vocals
Jill Erlandsen – bass/vocals
Samantha Shelley – keyboards/vocals
Check them out on Facebook or at RadiofreeKirksville.com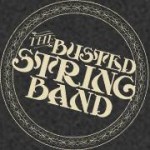 The Busted String Band – A Regressive Country & Western Band from Kirksville. The Busted String Band is:
Matt Kennedy-Vocals, Guitar
Max Robinson-Mandolin
Mike Kosiek- Lead Guitar, Banjo
Ethan Hopkins-Bass
Annie Crites- Fiddle
Paul Hadwiger- Drums
Check them out on Bustedstringband.com or on their facebook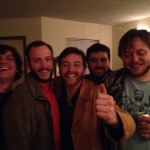 Black Daniels and The Bears – Debut album "Copasetic" available now at any show!
Tyler Troutman: Banjo, vocs
John Castles: Keys, vocs
Trent Dickerson: Bass, vocs
Black Daniels: Guitar, vocs
Thad Daniels (Shug D): Drums Wanna Book a show with Black Daniels and the Bears? Email thisistrent@gmail.com or call Blaine Daniels: 660 349 5008 Check them out on Facebook
GRBAC – Midwestern college rock and roll. These dudes care too much. GRBAC is:
David, Jackson, and Dylan
Like them on Facebook.
Conman Economy –  Conman Economy includes:
Jon Gooch – Vocals / lead-monkey
Anthony Brummer – Bass / vocals / hit-writer
Lance Franzen – Guitar / lead hair-parts
Philip Zahnd – Drums / jam-maste
Check them out on Facebook
The Skagbyrds – Founded in 2010, The Skagbyrds describe themselves as Punkrock/Alternative/Grunk.The Skagbyrds are:
Matthew Warner- Bass/Vocals
Kevin Goessling – Drums
Tim Switzer- Wondering Ukulele Man/Not real member of the band
Patrick Quinlan – Guitar/Vocals/Cigarettes
Andrew Warner- Guitar
Check out their Facebook and the accoustic version of their song That's So Rad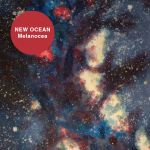 New Ocean – New Ocean is composed of:
Mitch Etter – Guitars, additional instruments
Ryan Hermann – Guitars, additional instruments
Nate Buttram – Vocals, additional instruments
Daniel Yung – Piano, cello, vocals, additional instruments
Check them out on Facebook, Soundcloud or check out their sophomore album Melancolea out now!
Order of the Animal – Postmetal band formed in Kirksville.
Check them out on Facebook
Struck by Sound Facebook